Chris Nibeck
Chris Nibeck has been around science and technology his whole life. When Chris was born Chris' dad Jim Nibeck was a research chemist at the St. Louis County Health Department. Chris was one of the control subjects for testing what would happen to milk cows and children if there was a large amount of radiation somewhere in the world.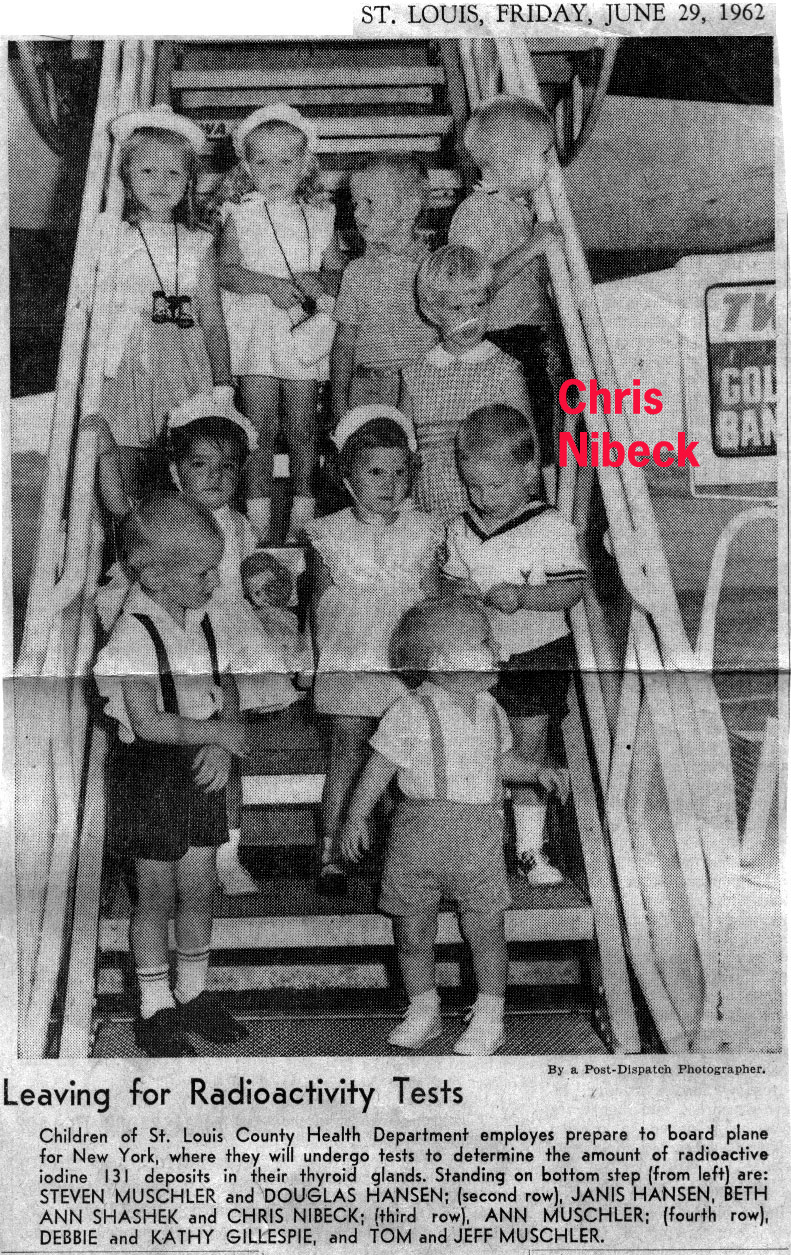 When Chris was 11 he went to Farleigh Dickenson University to learn analog electronics.
At 13 he designed and built the Telewriter System for Hinsdale Community Consolidated School District 181. The Telewriter allowed one teacher at the Junior high to teach advanced Mathematics to the Grade Schools using a remote Overhead Projector and two-way audio using telephone lines.  Here is a link on a study on the system. In Googling "telewriter district 181" it is interesting to read peoples reminisces on the classes taught using the system.
In Junior High he had the vision of creating a company that at that time used Teletypes connected to an Altair 8800 to perform accounting for businesses.
Chris' first computer lust was for the altair 8800. He went to one of the road shows where the MITS bus held a seminar in Willowbrook, IL.
At Hinsdale Central High School Chris had access to an HP 3000F BASIC timesharing system where he wrote his first accounting system for a Fruit and Vegetable Co-op, He was a Math aid and uploaded 40 column mark sense FORTRAN cards to a Burroughs B3500.
Through Explorer Scouts Chris obtained access to the computer resources of both Chicago Bridge and Iron Company and Argonne National Laboratories. At CBI they ran IBM MVS with TSO (Time Sharing Option). This was some 80 column punch cards and some terminal usage.  One of our projects with Steve Piette and others was to convert a Star Trek Game to FORTRAN using TSO (either 10 or 30 characters per second) At Argonne the guys running the Explorer post where also looking for sub atomic particles (They found them…. the Quark)
In 1980 Chris went to work at Illinois Computer Mart in Carbondale, Illinois. This was the first Apple Computer Dealer in Illinois. This was when the Apple II+ and the Apple III had just come come out.  Visicalc was released on cassette tape. The Disk II floppy disk held 140K Bytes per disk side. Chris started as a service person and became the Service manager.
1982 Chris investigated moving and starting an Apple Computer store in Rolla, MO.  He found a partner Jim Byers that had a shared vision.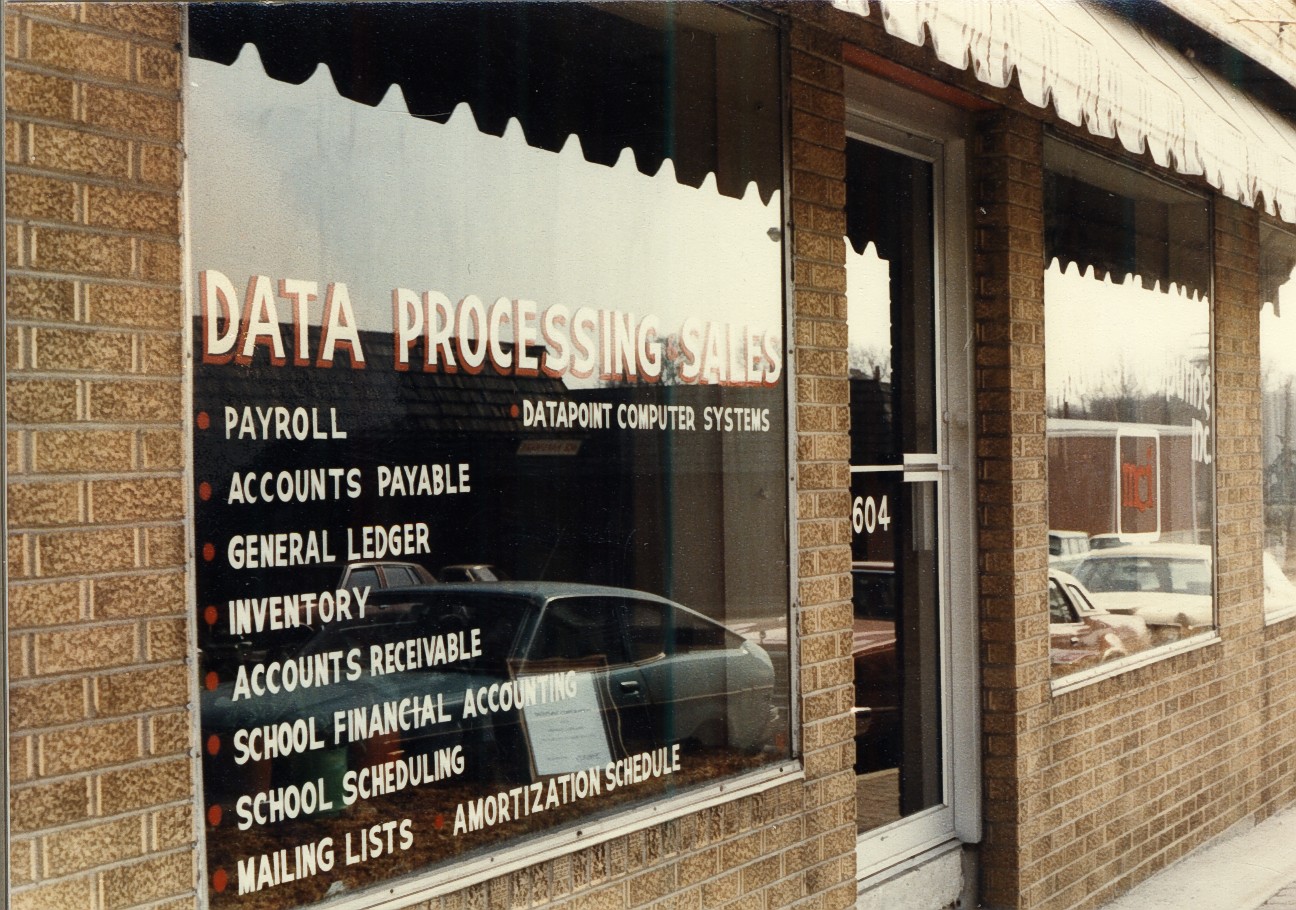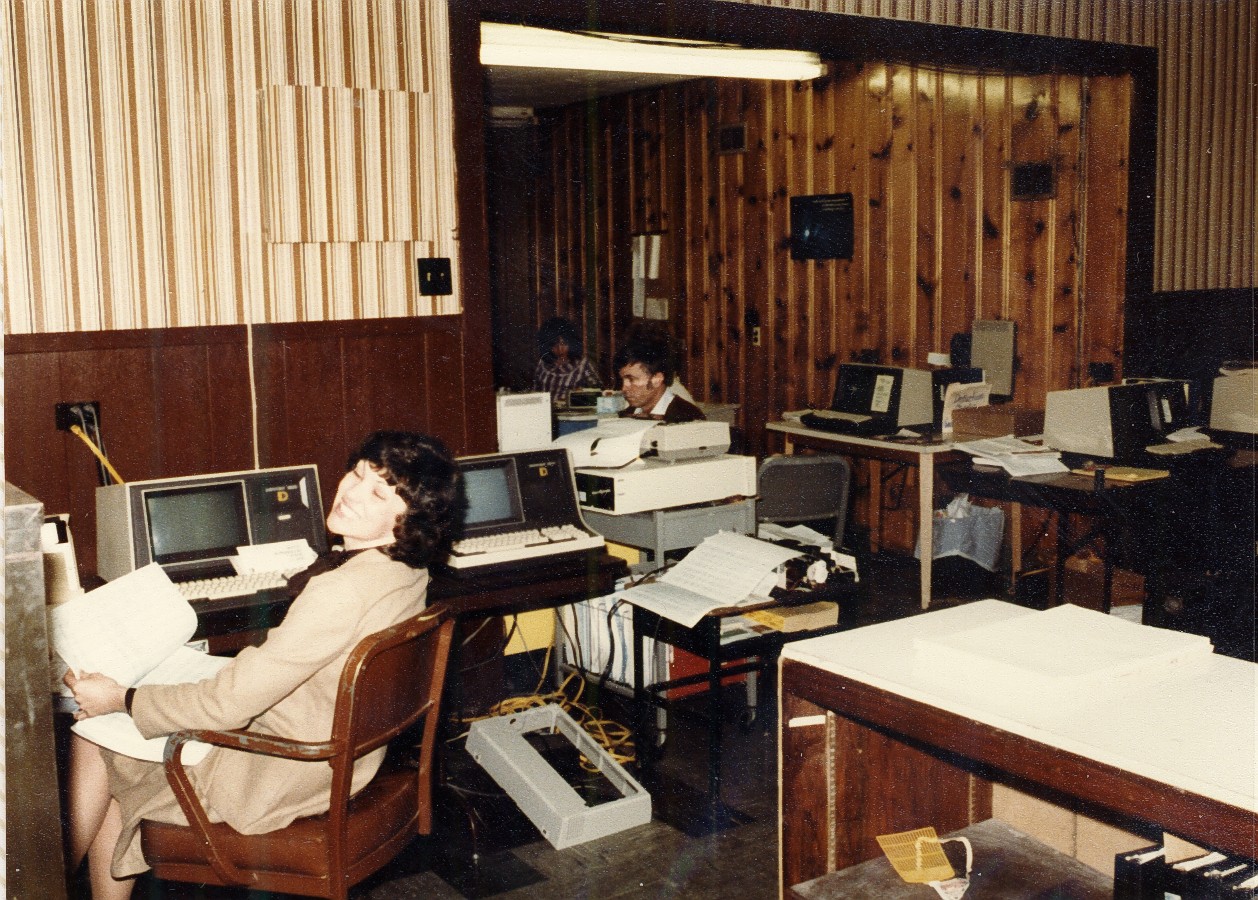 We developed a School Fund Accounting System running under CP/M on a Microsoft CP/M card in DataBus.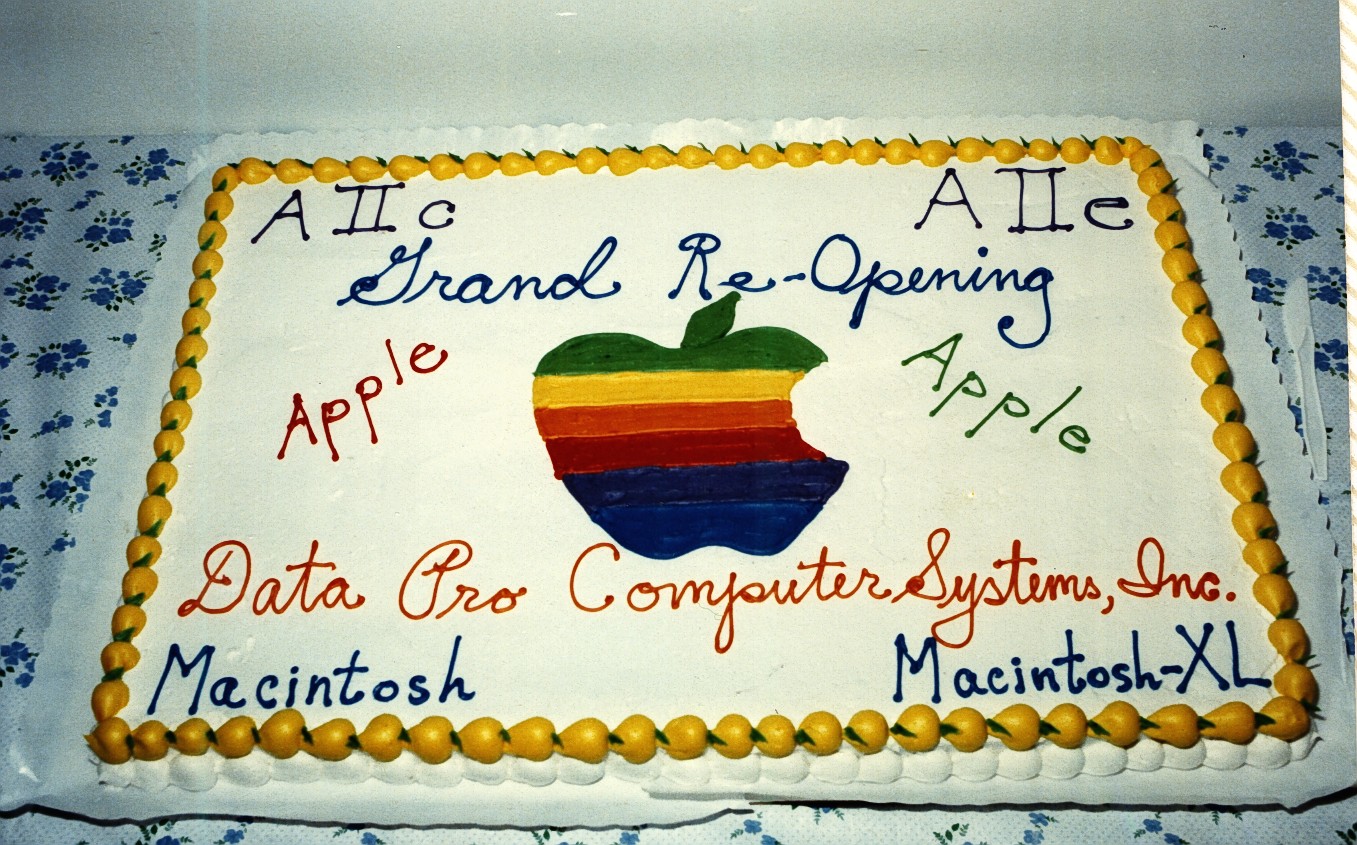 Chris' grandparents lent Chris the money for his first Apple II+ that was used for creating our software. We both sold the software and ran as a service bureau for over 100 schools in Missouri and Illinois. We used up to 10 Apple IIs and IIIs on a Corvus network with a 20 Megabyte Hard Drive in what would now be called a Storage Area Network (SAN).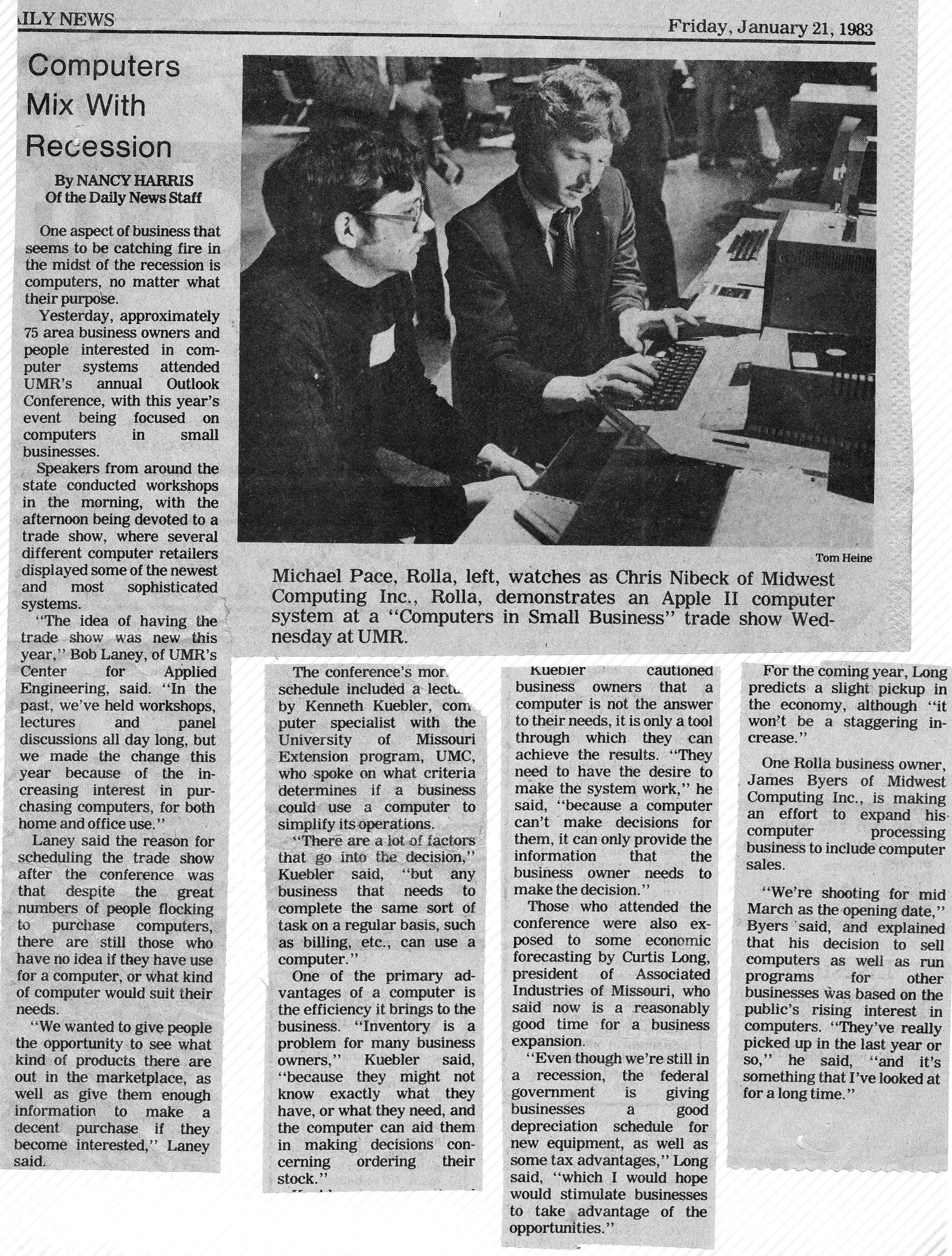 March 1983 Grand Opening of DataPro Computer Systems, Inc.
We added a third partner Royce Thomas that was also excited about the prospects of using computers to help business.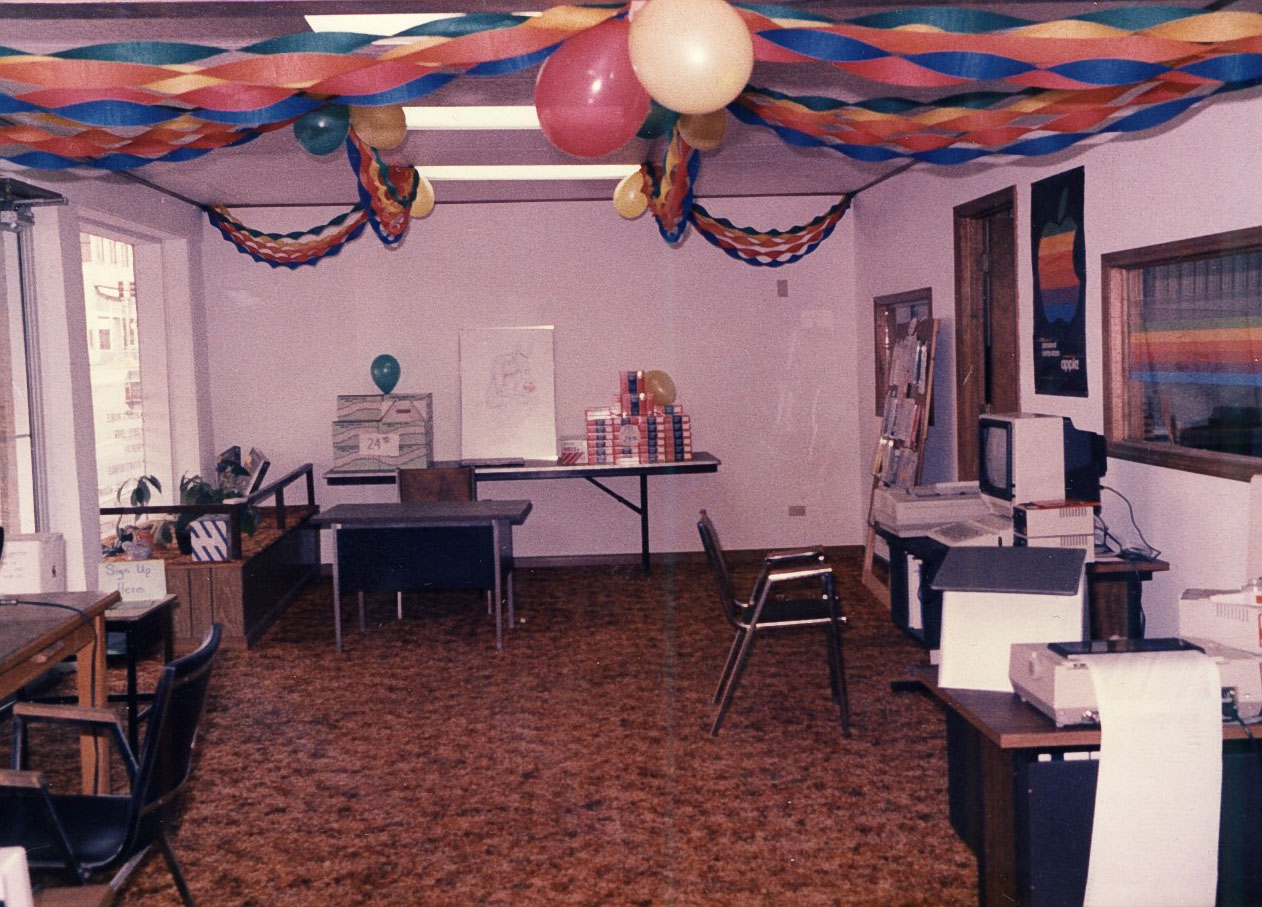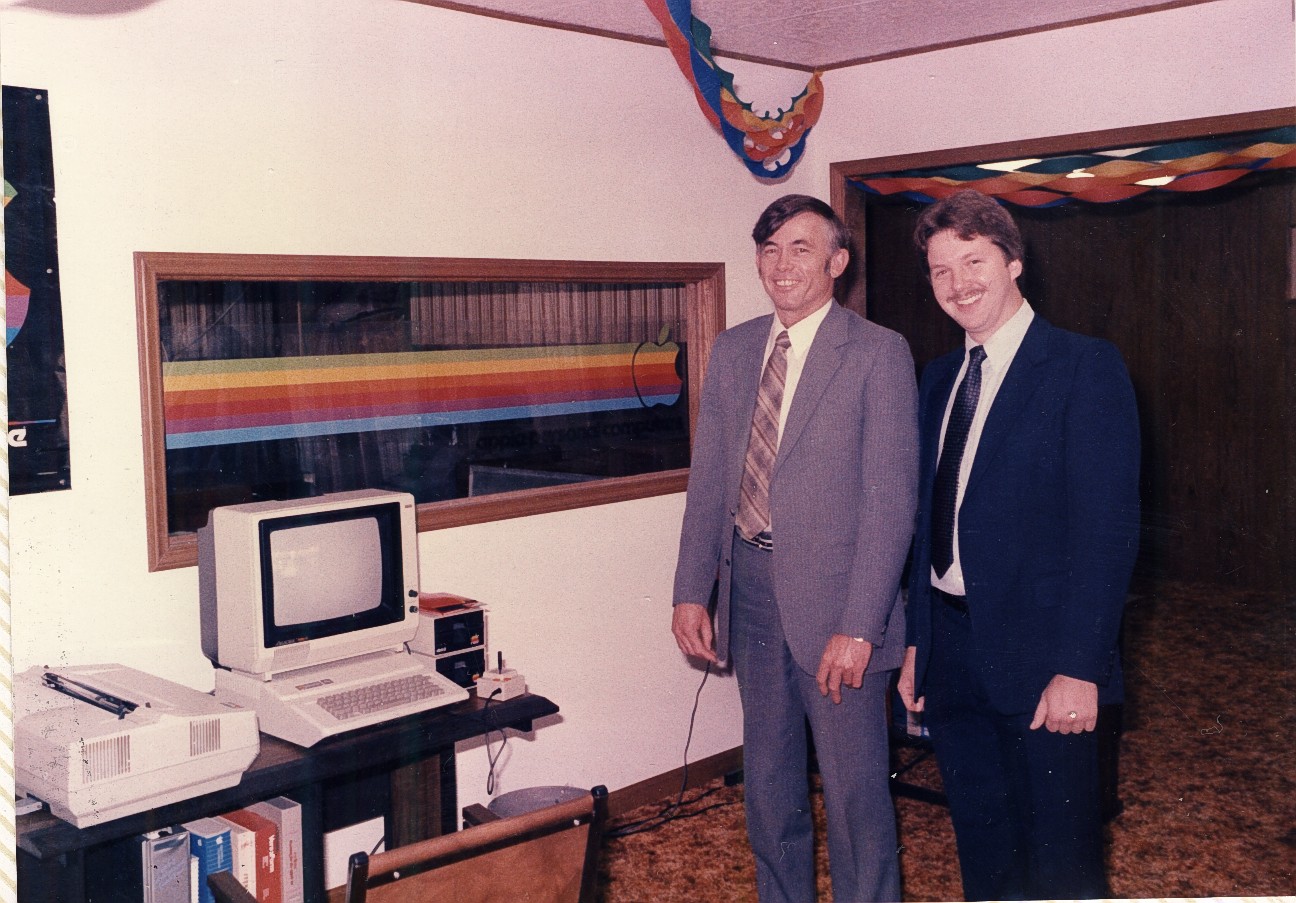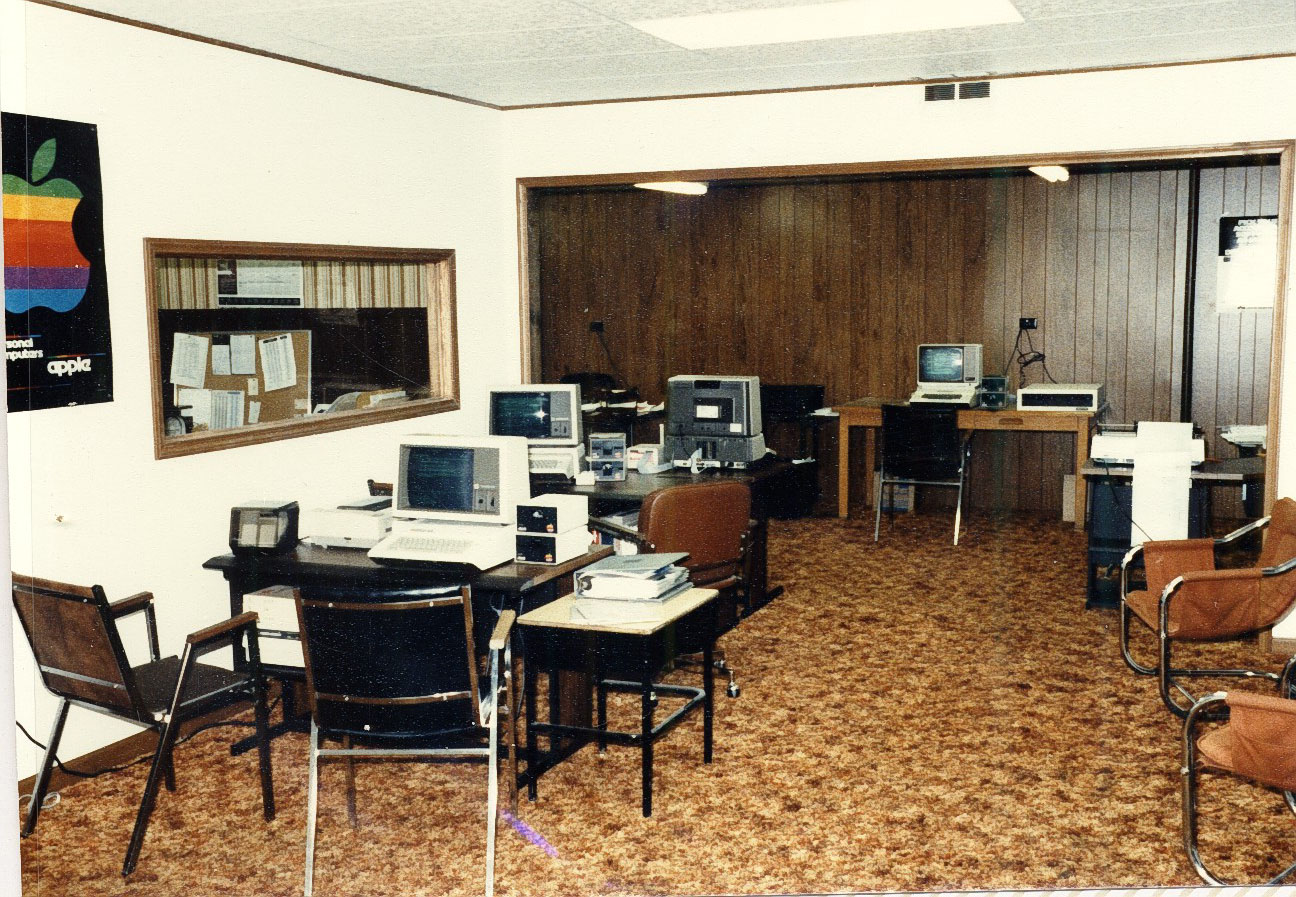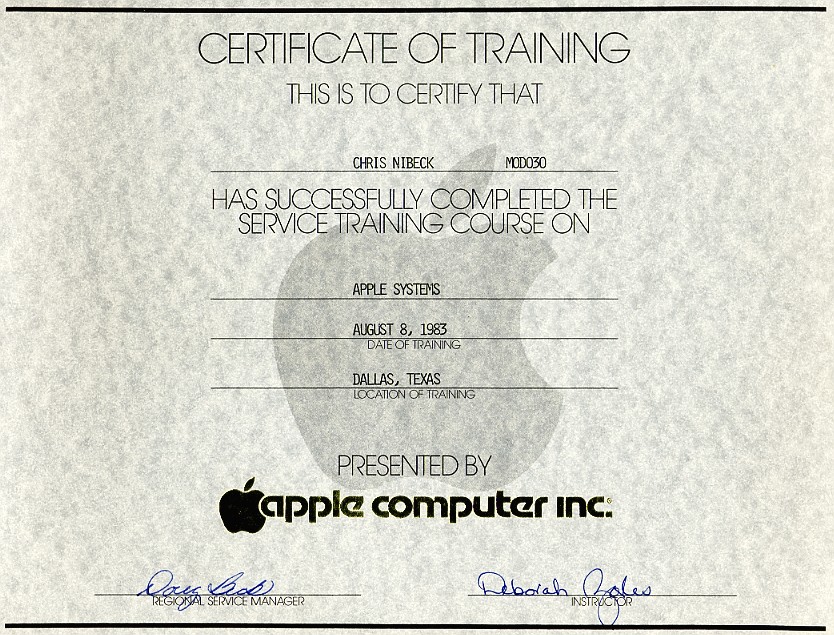 Chris' First Official Apple Service Certification
January 1984 at the Introduction of the Macintosh in Chicago Chris met and talked with Steve Jobs for the first time. Steve was wearing a coat and bow tie at the time. In those days we all dressed up.
Second Store Front- 1020 S. Bishop Rolla, MO Rodney Wilson, Store Manager looking forward
Note the 5 Megabyte Profile Hard Drive, the Mac 128K in an Own-a-Mac bag, and the Apple IIc.
1985 Chris and his family bought out Royce Thomas, Jim Byers had sold out earlier.
1985 Third DataPro Store Front adding a classroom for training. Jay Ellington, Jim Nibeck, and Rod Lekey
Grand Reopening DataPro Computer Systems, Inc. 1024 S. Bishop, Rolla, MO
First Southern Illinois Store, Marion, IL
Buildout of Second Marion, IL store
Jefferson City Missouri Store before buildout
DataPro will be where the Screen Printer is.  Our landlord Zeal Wright.
DataPro Jefferson City, Missouri Grand Opening